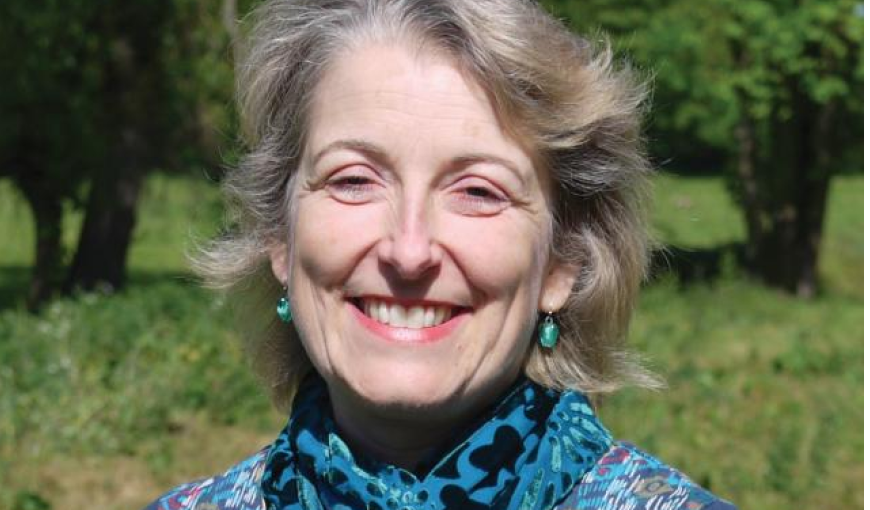 Darwin Fellow and Director of the Centre for Smart Infrastructure and Construction (CSIC) Dr Jennifer Schooling will give next week's Erasmus Seminar, entitled Smart infrastructure – how data is helping us deliver infrastructure services fit for the 21st century.
Operating within the Department of Engineering, CSIC is a world-leading centre in the development of smart infrastructure data-driven solutions, for both new infrastructure and existing assets.
"We're looking at how we can use data to help us to design, construct, manage and operate civil infrastructure, from highways to water delivery – the veins and arteries of the urban environment," Jennifer explains.
"Buildings often have a finite lifetime and get torn down and replaced, whereas infrastructure tends to persist for decades, and even centuries. We need to understand its condition, as it's very disruptive to replace, and climate-wise we need to get better use out of existing systems."
Jennifer became the Director of the newly created CSIC in 2013 after a career in engineering which included seven years as Research Business Manager at Arup, and seven as a Senior Development Engineer at Edwards Vacuum. She completed her PhD in Materials Science and Metallurgy at Cambridge in 1997, and was awarded the OBE for services to engineering and digital construction in 2019.
"Ten years ago, I had moved back to Cambridge for personal reasons, but was still working in London," she recalls. "CSIC had just launched, and I applied for a job I thought I couldn't possibly get! I came in to develop the organisation and have stayed ever since."
In the intervening decade, the Centre's approach has evolved.
"The main principles of using data to transition to low/zero carbon are still in place, but the nature of what we do has changed. We've had to take industry on a journey."
The Erasmus Seminar Series was launched in November 2022, in celebration of the diverse intellectual life of the College. The series fills a gap in scope and scale between the ambition of the Darwin Lecture Series and the intimacy of the Lunchtime Seminars.
Jennifer's talk will take place at 6pm on Wednesday 10th May in the Bradfield Room, and is open to all Darwin members. Please register here if you plan to attend.